Inspire viewers to take action 🚀
Extend your communication beyond the boundaries of video. The whole web is at your disposal… All it takes is a button-click.
Calls to Action within videos see more than twice as many clicks as the same Calls to Action on the page outside of the video player. You can use a Call to Action to send your viewer wherever you want them to go next, for example:
To your website, or anywhere else on the web.
To watch another video.
To a trial or purchase page.
To your calendar to schedule a face-to-face meeting with you.
Use Calls to Action throughout your video
When a Call to Action is set up, the video will pause, and a window with a button will appear on the video player. This is where you can direct viewers to a new page, or just have them skip through to continue. The video continues on as normal once the viewer clicks or skips the Call to Action. You can even set up multiple Calls to Action in one video.
How to make a Call to Action
Creating a Call to Action in your video is easy. Simply:
Click on Surveys & Quizzes in the top right corner of your video
Click Add a Question and select Call to Action from the dropdown.
Customize the text and URL for your Call to Action.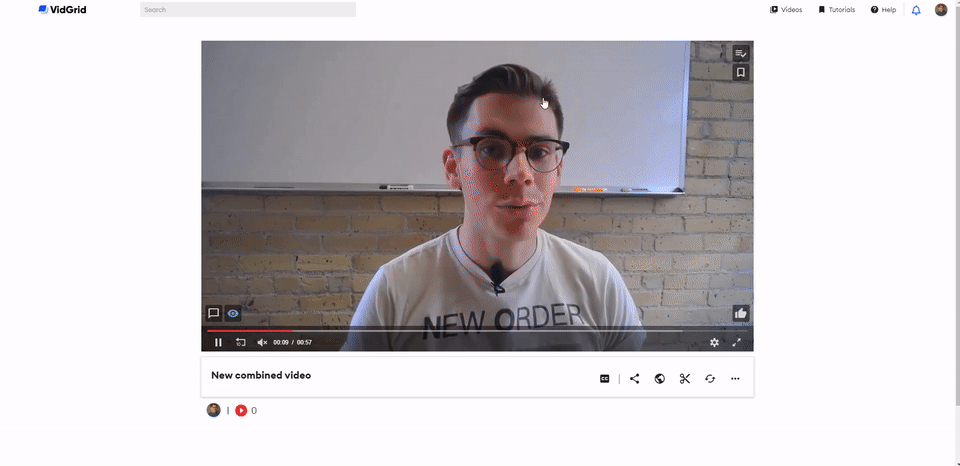 Not using VidGrid yet? Take action yourself, and get started with a free trial now.