Record and send videos all in one place
The new Gmail and Outlook integrations saves time for the busy professionals by allowing you to harness the power of video directly from your email platform.
With VidGrid's new Gmail and Outlook integrations, you can easily include videos in any and every email. Sending videos in email has never been so easy.
Now, Gmail and Outlook users can:
Record new videos or select from your VidGrid library
Trim, caption, and add music to videos
Send out emails with 5-second GIF previews that are sure to capture attention
…all within Gmail or Outlook.
Get started with the Gmail or Outlook video integration
First, sign up for a free trial with VidGrid.
In Outlook:
Click on Settings
Go to Manage Add-ins
Search for VidGrid
Click Add
Started recording and sending videos.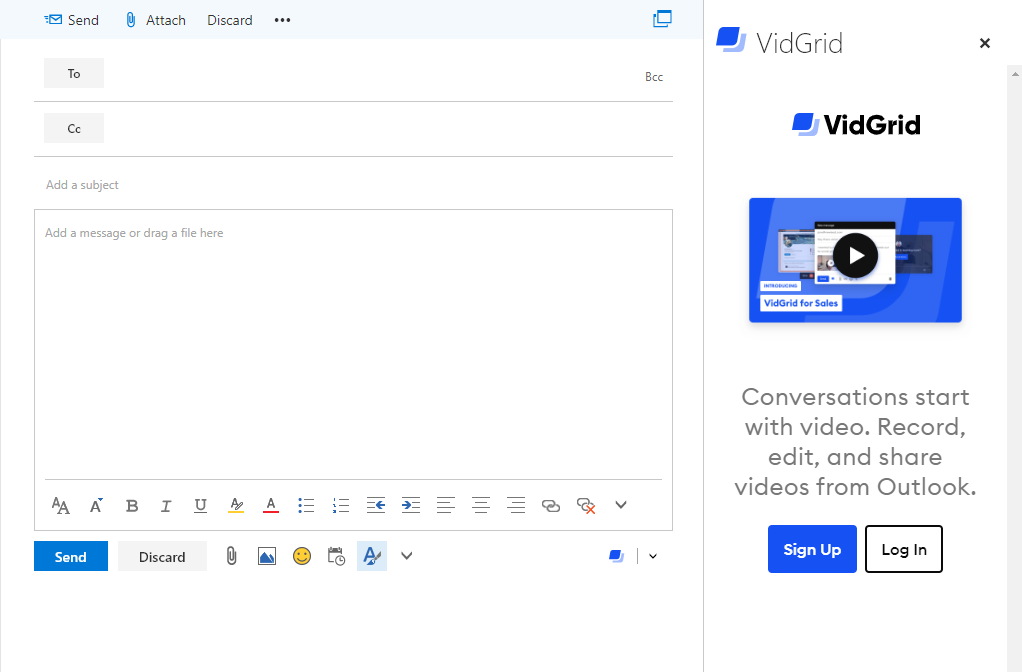 In Gmail:
Add the VidGrid extension from the Chrome Web Store.
Now, you have all of the benefits of VidGrid at your disposal from within your email account.
Increase your email engagement with personalized videos today, and start your free trial with VidGrid.