Located in America's heartland in western Kansas, Fort Hays State University is the 3rd largest public university under the Kansas Board of Regents. With over 13,000 students from over 30 countries enrolled (half of which are enrolled in at least one online class), Fort Hays is the fastest-growing school under the Kansas Board.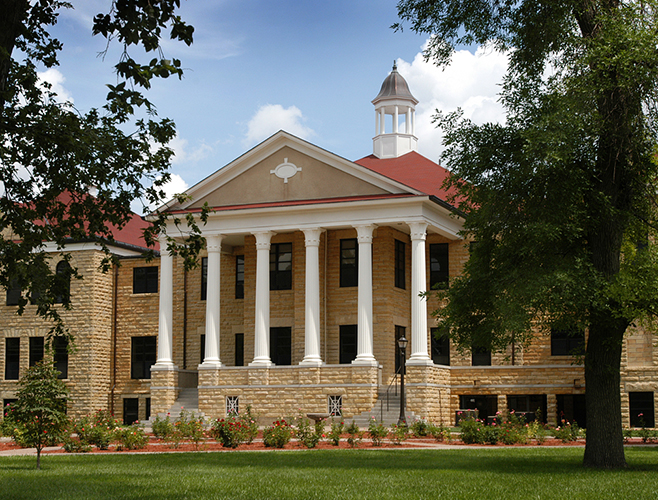 Situation
The Learning Technologies Team at Fort Hays keeps a continuous pulse on trends and movements within the higher education space. Over the last several years, Fort Hays has been making a shift away from traditional lecture capture towards microlearning.
Fort Hays, like many innovative institutions, found students were more likely to retain information in small doses compared to re-watching an entire 45 minutes to an hour long lecture. With more than half of full-time students participating in online classes and a growing need for integrated video technology in course offerings, Fort Hays began evaluating video providers to enable faculty to create smaller, bite-size videos for their courses.
The initial evaluation included bigger platforms like Kaltura and Panopto, but the Learning Technologies Team quickly ran into a few obstacles.
Challenges
Bulky lecture capture – these platforms were built for capturing full lectures, not bite-size video content.
Excessive features – complex systems that tried to do everything rather than focusing on the features faculty actually needed.
No closed captioning – manual process or third party integrations required an additional contract with another vendor for federally-mandated closed captioning
"I feel like a lot of the larger systems want to do everything…VidGrid does video creation, video curation, and video distribution just perfectly, on the nose, and easily.  With larger systems like  Kaltura and Panopto, it's hard to know everything that each platform wants to do."

Nathan Riedel, Learning Media Coordinator, Fort Hays State University
Solution
Fort Hays elected to put VidGrid in the hands of their faculty to further the adoption of microlearning. Rather than recording full lectures, faculty are making quick videos to compliment what they are doing in the classroom. These videos are easier for students to consume and retain. VidGrid also provides faculty with a ridiculously simple process for closed captioning their video content, effectively making video a no-brainer.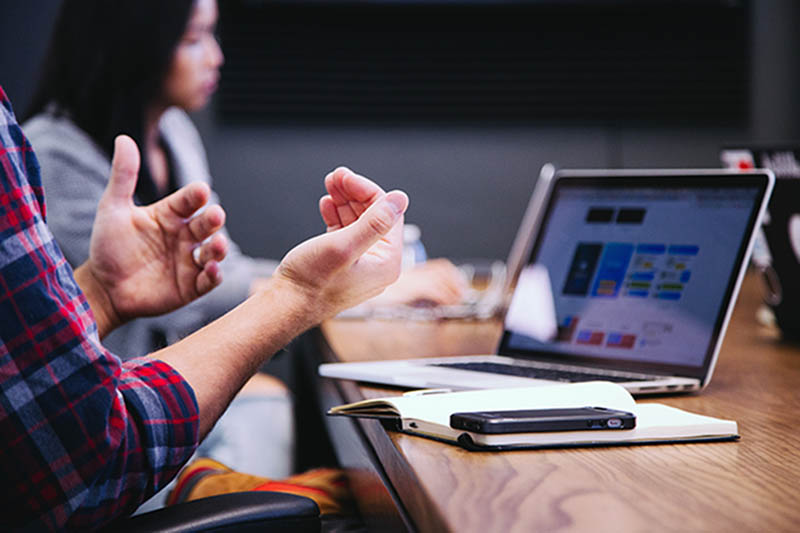 "My number one priority was for faculty to have a positive user experience so they would feel comfortable creating video content.  It turns out that the positive user experience has extended to all aspects of the VidGrid implementation."

Andrew Feldstein, Assistant Provost Teaching Innovation & Learning Technologies, Fort Hays State University
Why VidGrid?
Ridiculously simple – regardless of experience, faculty were creating quick video content and sharing with their students within minutes
Feature-focused – VidGrid took the features faculty actually need and perfected that core offering rather than overwhelmed faculty with features they don't need
1-click closed captioning – all video content could be captioned at 99% accuracy within 24 hours at no additional cost.
Results
Any solution can claim ease of use, but results speak louder than claims. In just two months, Fort Hays faculty created over 1,000 videos. Usage numbers demonstrate VidGrid straightforward functionality and intuitive user experience, designed with faculty in mind.
Instead of installing cumbersome classroom equipment for recording hour-long lectures, Fort Hays is embracing microlearning by providing faculty with a solution that enables them to create shorter, consumable videos that keep students' attention. Partnering with VidGrid furthers their mission of driving student learning and retention.
"The VidGrid team has been very responsive and great to work with.  Set up was quick and painless. Training has been a breeze and I'm getting great feedback from the faculty that are using it."

Andrew Feldstein, Assistant Provost Teaching Innovation & Learning Technologies, Fort Hays State University