Reducing time-to-resolution on support tickets is a challenge for every support team. Spread this struggle across a growing support team of over 100 agents across the globe, servicing over 10,000 customers, and things only get more challenging. VidGrid helps the global support team at HelpSystems keep ticket resolution times down and ultimately maintain their superior level of customer support that has enabled their dramatic growth.
The Situation
Before VidGrid, ticket responses were manually typed by support agents, and oftentimes calls would require coordination with customers across multiple time zones for troubleshooting and discovery. Tickets frequently escalated prematurely and lead to excessive involvement by multiple people. Additionally, information was often lost as the ticket was passed internally. HelpSytems looked at Camtasia as a possible solution for enabling their agents to record issues and information, but they found the recording process too cumbersome and complex.
Criteria for Evaluation
Customer Recording – Enable customers to capture their issues entirely
Usablility – Easy for anyone to use without in-depth training
API – Ability to integrate with existing ticketing system
Hosting/Sharing – Ability to share videos without sending a file or streaming publicly
Solution
HelpSystems embedded the VidGrid customer recorder directly into their existing ticketing system where customers can capture and embed a video directly into their support ticket. This modern approach to customer support opens up another channel for communication with their customers, video. Customers are empowered to share their entire story, which prevents any loss of information in addition to giving them the assurance they are being heard. All of this is accomplished without any human interaction.
Why VidGrid?
Customer Recorder – Customers record issues for agents to see and hear in their own words
Ease of use– Anyone can start recording and sharing videos in under 3 minutes
Powerful API – VidGrid was embedded into their ticketing system in under an hour
Cloud-Based – All videos are hosted securely in the cloud, making sharing a breeze
"It was really easy for us to implement the API. I sent it to the developer of the customer web portal and within an hour he was able to get it embedded, mock it up, and show me the screen the customers would use ."

Heather Beck, VP of Global Support, HelpSystems
Client View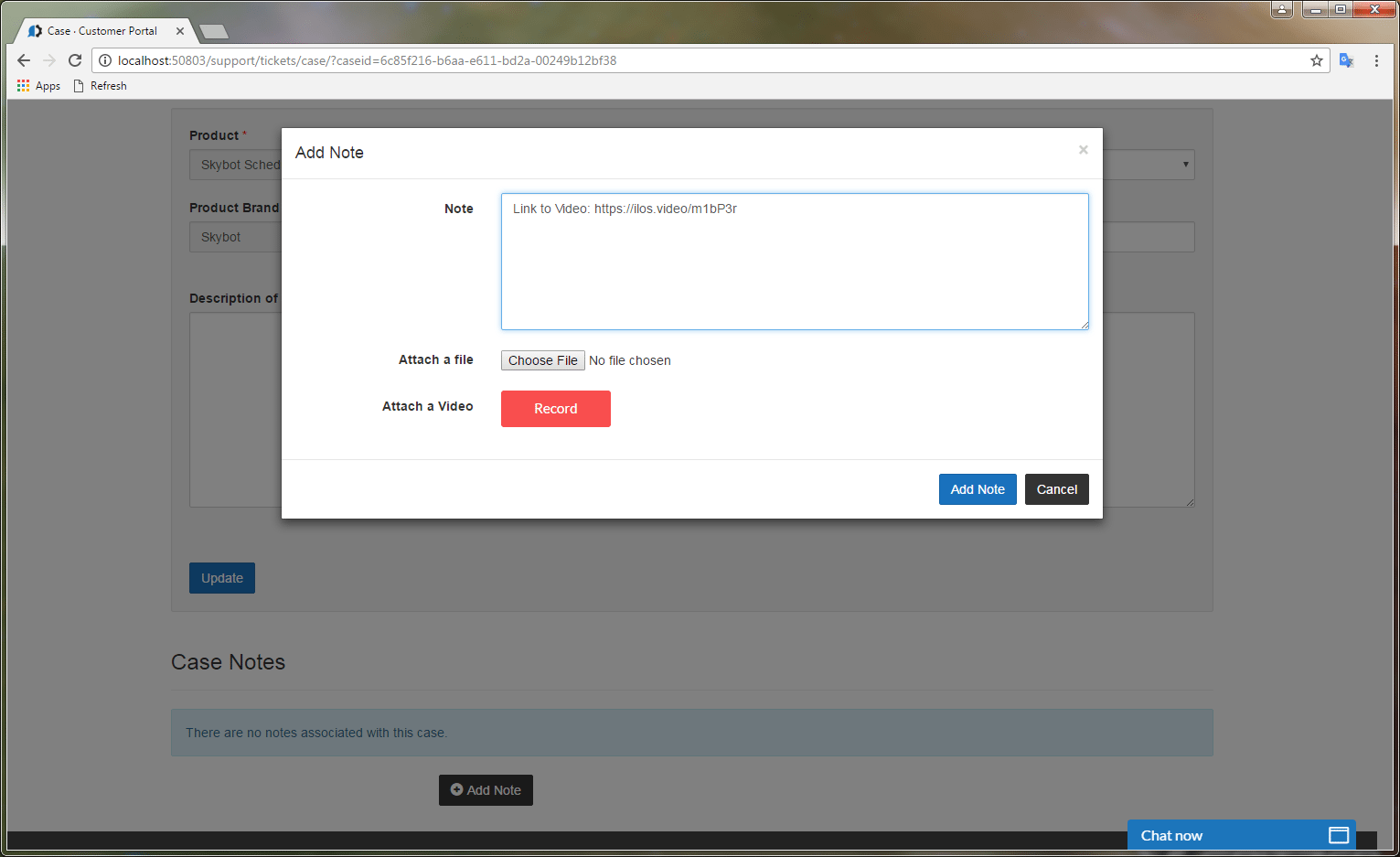 Agent View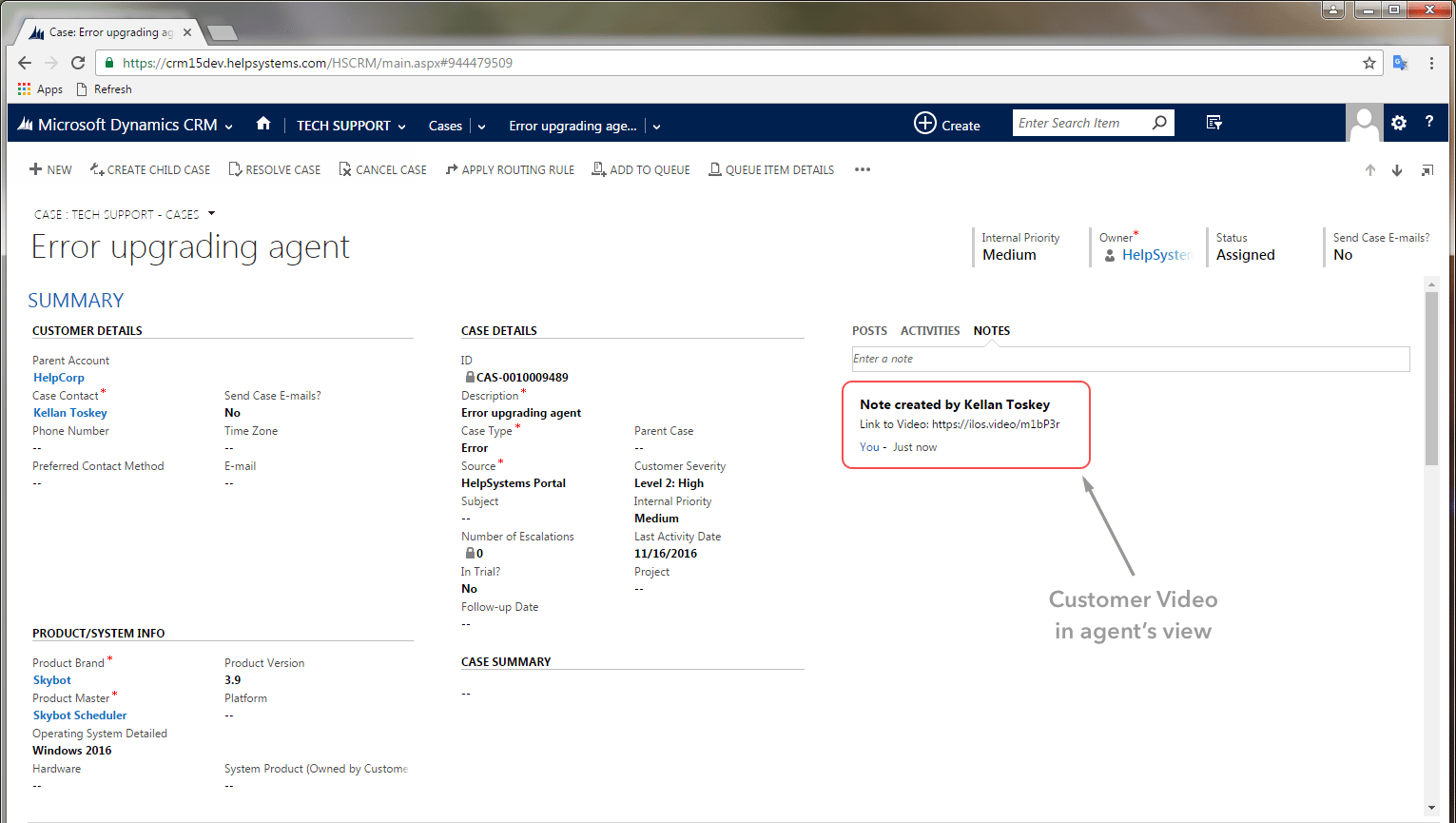 Results
The VidGrid customer recorder not only improved the overall experience customers have with their support agents at HelpSystems, it also reduced the overall ticket resolution time! Tickets that would have taken hours of orchestrating conference calls and escalating to numerous people are now closed on the first contact.
"The ease of installation for all our support agents was hands down the easiest deployment I've handled."

Joseph Nguyen Support Analyst, HelpSystems
What's Next?
Customer recording is just the tip of the iceberg for video within HelpSystems. Adoption has been so strong that this forward-thinking organization is expanding the presence of VidGrid to other areas of the business such as HR for training and Development for communicating technical information. It's truly remarkable to see how searching for a way to reduce ticket resolution times has dramatically transformed the way HelpSystems provides superior customer service to ALL of their customers with VidGrid!