Connecting Curriculums Through Video
Virtual College of Texas (VCT) is an organization that facilitates the online sharing of distance learning courses between its two-year community colleges. A top priority for VCT schools is expanding online learning opportunities with a video platform that's easy to use.
That's where VidGrid comes into play. With its simple, yet comprehensive video platform, VidGrid connects the faculty and students at these colleges to more immersive and engaging online content. In fact, current users at VCT schools have created more than 5,700 videos combined in less than a year—all of this, despite each college's unique and shared needs. Now, each of these institutions now has the power of easy-to-use interactive video with VidGrid.
Tyler Junior College
Tyler Junior College (TJC) originally used Camtasia and Screencast-o-Matic for their faculty to record video, but they found the learning curve too steep. Integrating with the Canvas LMS was also a top priority, as faculty had difficulty using Canvas with previous video platforms. But with VidGrid, the faculty and students at TJC quickly learned how to create and share videos, and have been doing so in Canvas ever since. VidGrid is now their most intuitive tool for online learning.
Amarillo College
Amarillo College wanted an accessible video learning platform, and ADA-compliant captions for online learning videos. Compatibility with Blackboard was also an important feature for them. Amarillo originally used YouTube to host their video content, but they were concerned about their videos' privacy on the platform. YouTube also didn't work well with their Blackboard environment.
Now that Amarillo uses VidGrid, users can conveniently access and share video content all within the Blackboard LMS. And of course, Amarillo extensively leverages both machine and professional captioning to make their video content accessible to all learners. To put this into perspective, Amarillo's 33 active creators have captioned 15,000 minutes of video on VidGrid. VidGrid's built-in captioning helped Amarillo make accurate, accessible videos available for any course.
"VidGrid is so easy for faculty to use. It really changed the way instructors use video in their courses."

-Heather Voran, Instructional Design & Faculty Development Coordinator, Amarillo College
Laredo College
When Laredo College was considering VidGrid, it was in the middle of building out new courses for distance learning. The college was seeking a centralized video platform with ADA-compliant captioning. Laredo's tight budget required all spending on a video platform to be intentional and price conscious. Laredo initially used YouTube as an inexpensive option for video, but found it ultimately lacked compatibility with their courses, and were dissatisfied with captioning.
The college is now utilizing VidGrid as a cost-effective video platform to broaden distance learning. Laredo's faculty find the option to replace individual videos convenient, and have also found that VidGrid's Canvas integration made using VidGrid even easier. Laredo has created 380 videos that have collectively garnered more than 21,000 views. Additionally, they've used about 3,700 minutes of captions to make their courses more accessible to students and faculty. VidGrid made it possible for Laredo to invest in video learning, and streamlined the entire process.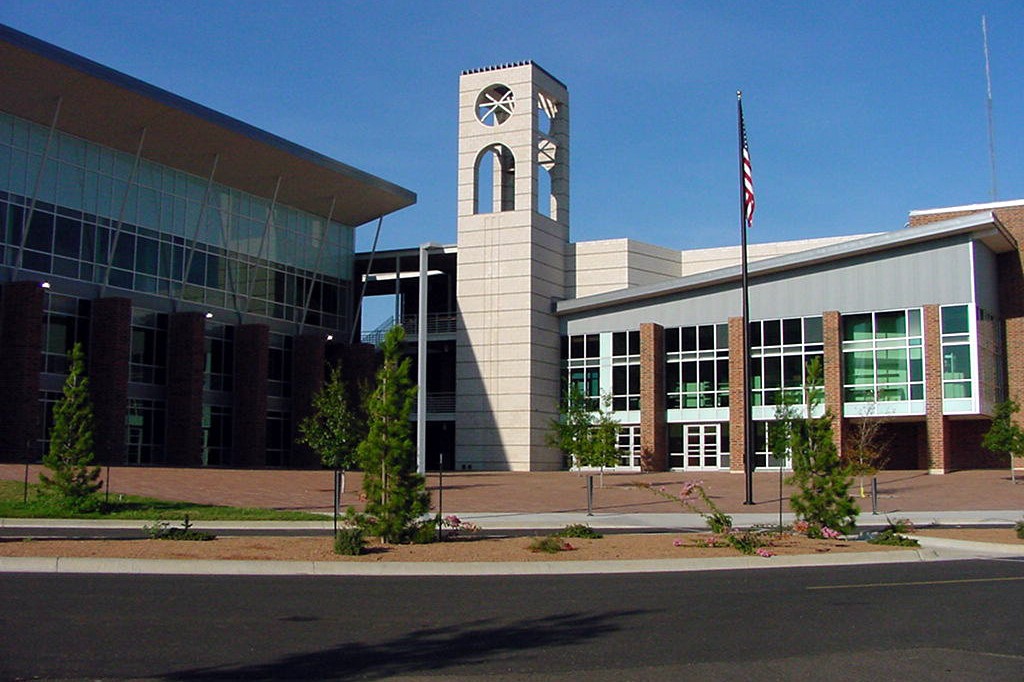 Austin Community College
Austin Community College needed a centralized video platform for faculty creation and accurate, built-in closed captioning to keep their courses accessible and ADA-compliant. Like other institutions, Austin first used YouTube, but found it insufficient as a video learning platform. Then, Austin moved to VidGrid. Austin found the platform easy enough for any faculty and students to use, and found the built-in ADA-compliant captions fit perfectly into their courses.
Faculty and students at Austin are now so adept at using video, that they've collectively created 1,122 videos with VidGrid. They've also found that VidGrid's Blackboard integration makes incorporating video into courses even simpler. When it comes to using a video platform for online learning, VidGrid has colleges covered.
"When we looked at VidGrid and saw all of the features included for the price, choosing it just made sense."

-Clark Peterson, Program Manager, Virtual College of Texas
Results: Intuitive Solution for Online Learning
Video platforms shouldn't sacrifice quality for simplicity. VidGrid values ease-of-use in video platforms for higher education.
With VidGrid's intuitive design, users can immediately create, edit and share video, without a steep learning curve. Not only does VidGrid's straightforward video platform save time, but it also boosts student and faculty engagement, and is an accessible avenue for online learning.
Many VCT schools have discovered how accessible and convenient video learning can be with VidGrid. Will yours be next?