Schedule more meetings
Never again link to an external calendar and risk losing a potential buyer. VidGrid users can now sync their calendars to seamlessly schedule meetings right from the video player. This lets you solidify the next step in the sales cycle when your buyer's interest is at its peak.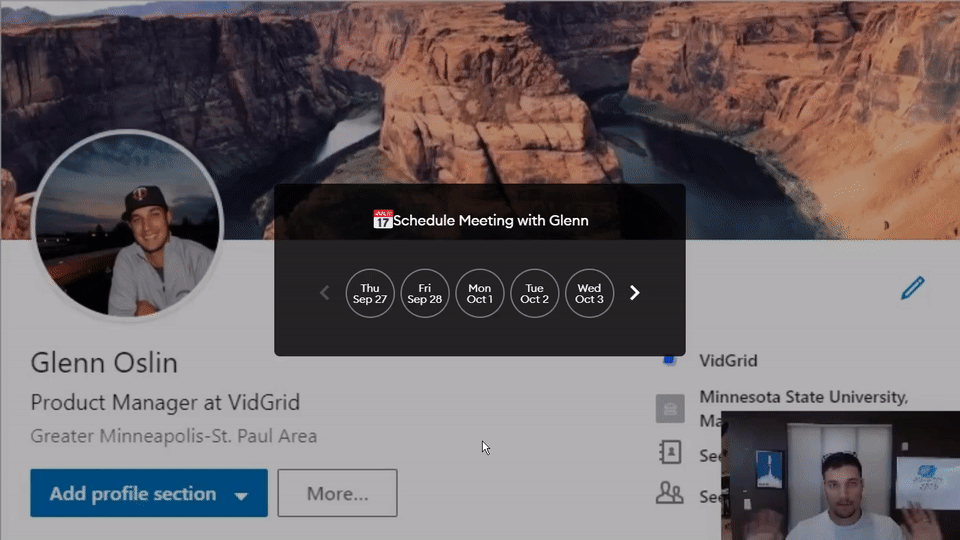 By scheduling meetings within the video player, you will see:
More meetings on your calendar
Less back-and-forth with prospects to coordinate a time
A better buyer experience (and your users will be impressed by your use of technology).
How to add your calendar to a video
Please contact us to sync your calendar with VidGrid. (It only takes 5 minutes).
Once your calendar is integrated, adding it to a video is as simple as adding a quiz question.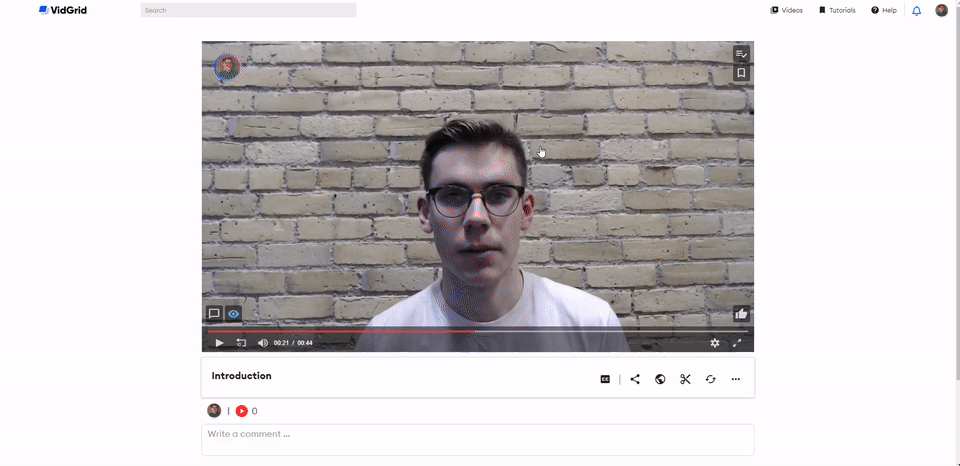 On the upper right of your video, click on "Add Question"
Change the dropdown to "Schedule a Meeting"
Paste your calendar url
Here, you can title your meeting prompt, and set a time for the prompt to appear in the video.
Now, the video will pause at that time in the video and prompt the viewer to book a meeting with you. After selecting a time and entering their name and email address, your viewer receives a confirmation email, and the meeting is automatically added to your calendar.
Contact us to get started today.